New Patient Forms
New Patient Forms
As a new patient at Family Dentistry of Northwest Ohio, you will find modern facilities, a family-oriented atmosphere and comprehensive, compassionate dentistry services. We work hard to provide a comfortable, friendly environment for patients of all ages. Our clinicians are highly trained and experienced in helping patients overcome dental anxiety and offer individualized care.
Whether you are visiting our office as a first-time patient or are looking for a new dentist in Wauseon, we are confident that you will have a reason to smile while you are here.
Patient forms
You are coming to our practice because you want to see a dentist, not be handed a clipboard. To make your visit a little easier, download the following new patient information forms, complete them at home and bring them to your first visit. If you have any questions as you are completing the paperwork, give us a call at (419) 335-3018.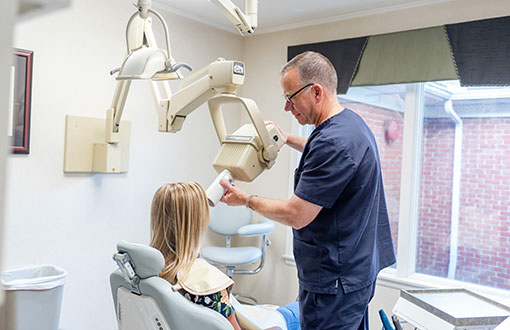 Existing patients:
 If you are an existing patient, you only need to complete these forms if your contact, health history and/or insurance information has changed.
What to bring to your first appointment
Dental X-Rays from the last six months – We will take X-Rays in the office if you don't have them
Family medical and dental history
A list of any medication you are taking
Dental insurance information
If you are under 18, you will need to bring a parent or legal guardian to your appointment
We thank you for allowing us to take care of your dental needs and look forward to serving you. Call (419) 335-3017 to schedule your next appointment.
Family Dentistry of Northwest Ohio