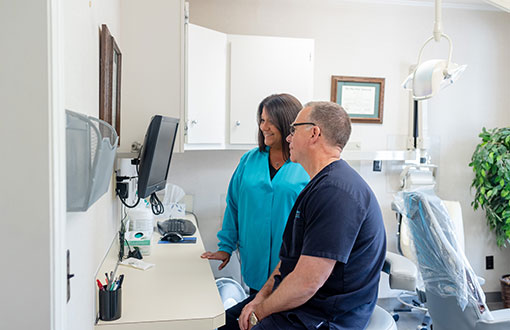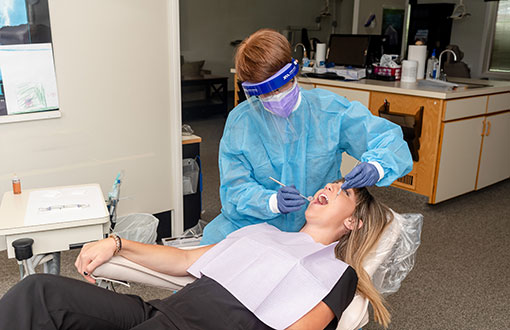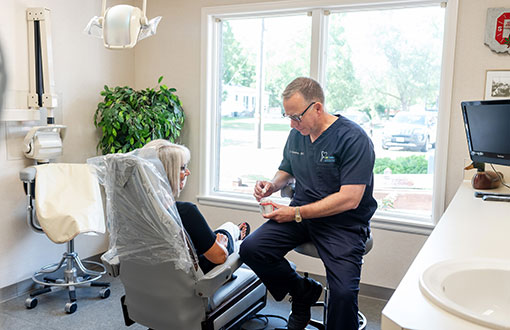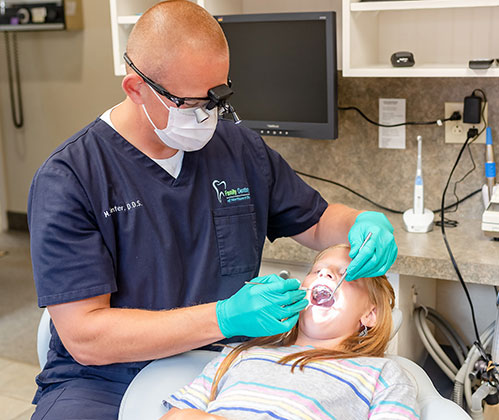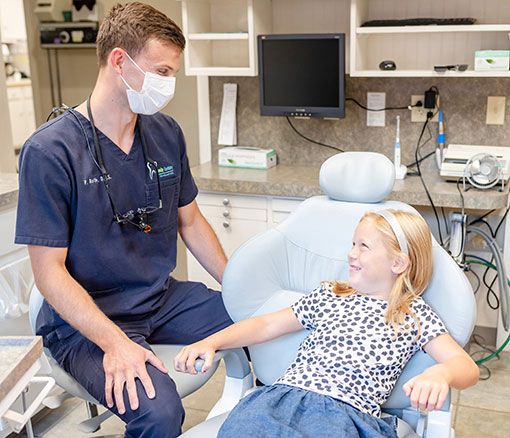 Experienced Dentists in Wauseon
Looking for a friendly, experienced dentist that is close to home? Look no further than Family Dentistry of Northwest Ohio. We offer comprehensive dental care for the entire family, from the youngest member of the family to the oldest, and everyone in between.
We pride ourselves on getting to know each of our patients individually so we can provide the best possible, comfortable dental care. If you have dental anxiety, we can help. From the moment you walk through our doors, you are greeted by friendly staff who treat you like family. We make it a priority to provide a relaxing and positive experience that will give you a reason to smile.
Dental care services
Whether your dental needs include a complete exam and cleaning, a full-mouth restoration, or anything in between, we are committed to providing you with exceptional dental care. Below are just some of the many procedures and services we regularly provide to our patients – with a gentle touch and stunning results.
If you have any questions, concerns, or would like to schedule an appointment, give us a call at (419) 335-3018. We look forward to providing you with the personal care you deserve.
Dental Emergencies
Simple Tooth Extractions
 Treatments
Sleep apnea
Sleep apnea appliances
Bruxism
Cleanings & Prevention
Simple Tooth Extractions
Digital X-Rays
Fluoride Treatment
Panoramic X-rays
Sealants
Dental Exams & Cleanings
Dental X-Rays
Home Care
How to Properly Brush & Floss
Cosmetic Dentistry
Bonding
Teeth Whitening
Composite Fillings
Porcelain Crowns (Caps)
Porcelain Fixed Bridges
Porcelain Veneers
Teeth Whitening
Periodontal Disease
Diagnosis
Treatment
Maintenance
Restorations
Composite Fillings
Crowns (Caps)
Dentures & Partial Dentures
Dental Implants
Fixed Bridges
Root Canal Therapy
Family Dentistry of Northwest Ohio