Complete Family Dental Care
Welcome to Family Dentistry of Northwest Ohio! For over 100 years, our practice has been dedicated to offering comprehensive dental care for the entire family. We provide a wide range of dental services encompassing general, cosmetic and restorative dentistry as well as professional dental cleanings.
Our practice in Wauseon, Ohio, was built on the foundation of offering family-oriented dental care.  We see patients that range in age from the youngest member of the family to the oldest, and everyone in between. This is not a responsibility that we take lightly. Our team is committed to getting to know each and every one of our patients so that we can offer individualized care and help you achieve and maintain a beautiful smile.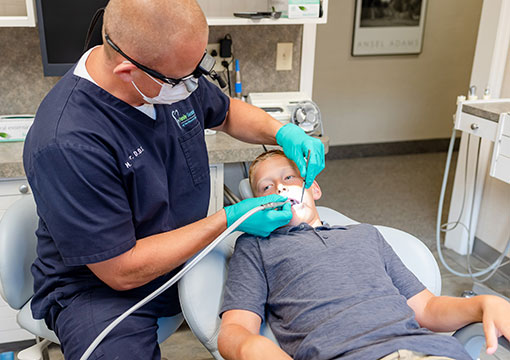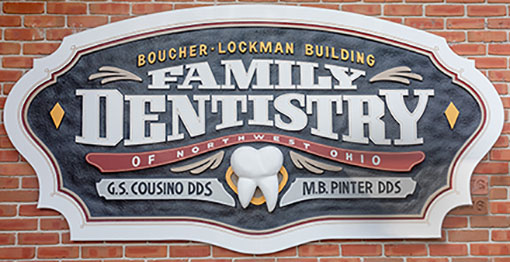 Feeling stressed about visiting the dentist?
We understand that visiting the dentist can be stressful, which is why we make it a priority to provide a relaxing and positive experience starting from the moment you walk through our door.  Whether you are visiting our office for a first-time dental cleaning or you are interested in cosmetic dentistry, we offer experienced, comfortable dental care that will keep you smiling.
Experience you can trust
By staying current on the latest techniques, products and equipment we are able to provide the best possible dental care available. You can be confident in trusting your oral health to our team of highly trained and skilled clinicians.
Familiar Faces
Have you ever had a favorite hygienist or dental assistant that is there one appointment and gone the next? We work hard to maintain a family-oriented culture for our team as well as our patients. As a result, most of us have been here for 15-30 years!
Comfort Dental Care
Our family-oriented practice provides a comfortable, friendly environment for patients of all ages.  We work hard to keep your smile beautiful, and we want to give you the peace of mind and confidence to show us that smile every time you walk in our door.
Family Dentistry of Northwest Ohio