Complete Family Dental Care
Welcome to Family Dentistry of Northwest Ohio! For over 100 years, our practice has been dedicated to offering comprehensive dental care for the entire family. We provide a wide range of dental services encompassing general, cosmetic and restorative dentistry as well as professional dental cleanings.
Our practice in Wauseon, Ohio, was built on the foundation of offering family-oriented dental care.  We see patients that range in age from the youngest member of the family to the oldest, and everyone in between. This is not a responsibility that we take lightly. Our team is committed to getting to know each and every one of our patients so that we can offer individualized care and help you achieve and maintain a beautiful smile.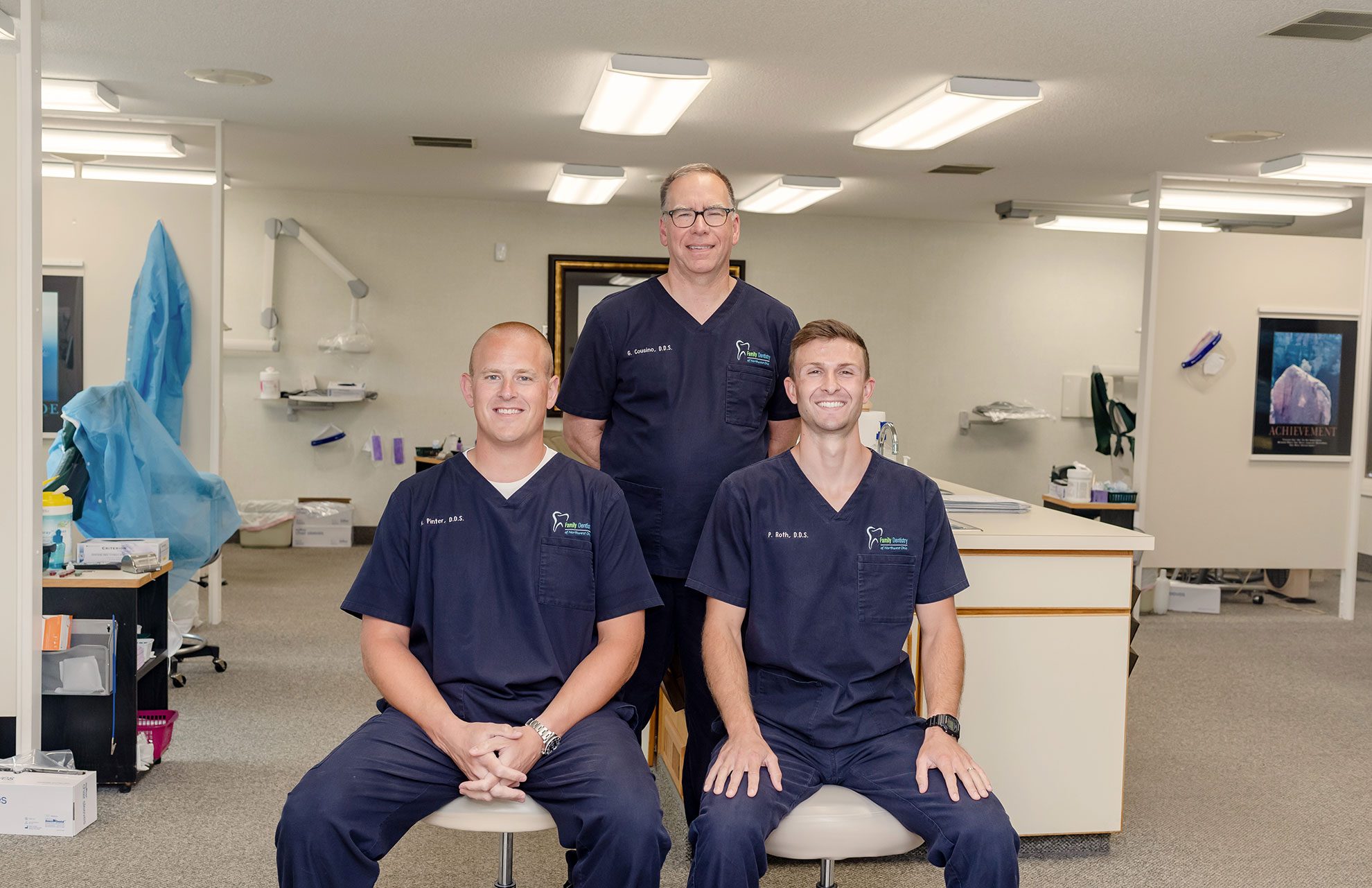 Meet the Dentists
From left to right: Michael Pinter D.D.S., Greg Cousino D.D.S., and P. Roth D.D.S.
Michael Pinter D.D.S.
Mike is originally from Mishawaka, In. He received his bachelor's degree from Grand Valley State University in 2006. Dr. Pinter Graduated from Indiana University School of Dentistry in 2010 with his D.D.S. Mike married Tess Ziegler, of Archbold, whose family were long-standing patients of Dr. Lockman's. Dr. Pinter resides in Archbold with Tess and their 4 children. Mike enjoys sports and spending time with his family.
Greg Cousino D.D.S.
Greg Cousino has been practicing dentistry in Wauseon since 1984. Originally from the Toledo area, he attended The Ohio State University receiving a Bachelor of Science degree in 1979 and his D.D.S. in 1983. Dr. Cousino and his wife Carrie have two sons, Tim and Andrew. They enjoy family time and outdoor activities.
Philip Roth D.D.S.
Phil grew up just down the road in Pettisville, Ohio. He received his Bachelor's Degree from Messiah College in 2015 and his D.D.S from The Ohio State University College of Dentistry in 2019. Phil and his wife, McKalyn, love being back where they grew up and are excited to be raising their son, Abe, here. When Phil is not at work you can find him at the lake doing any number of water sports or spending quality time at home with his family.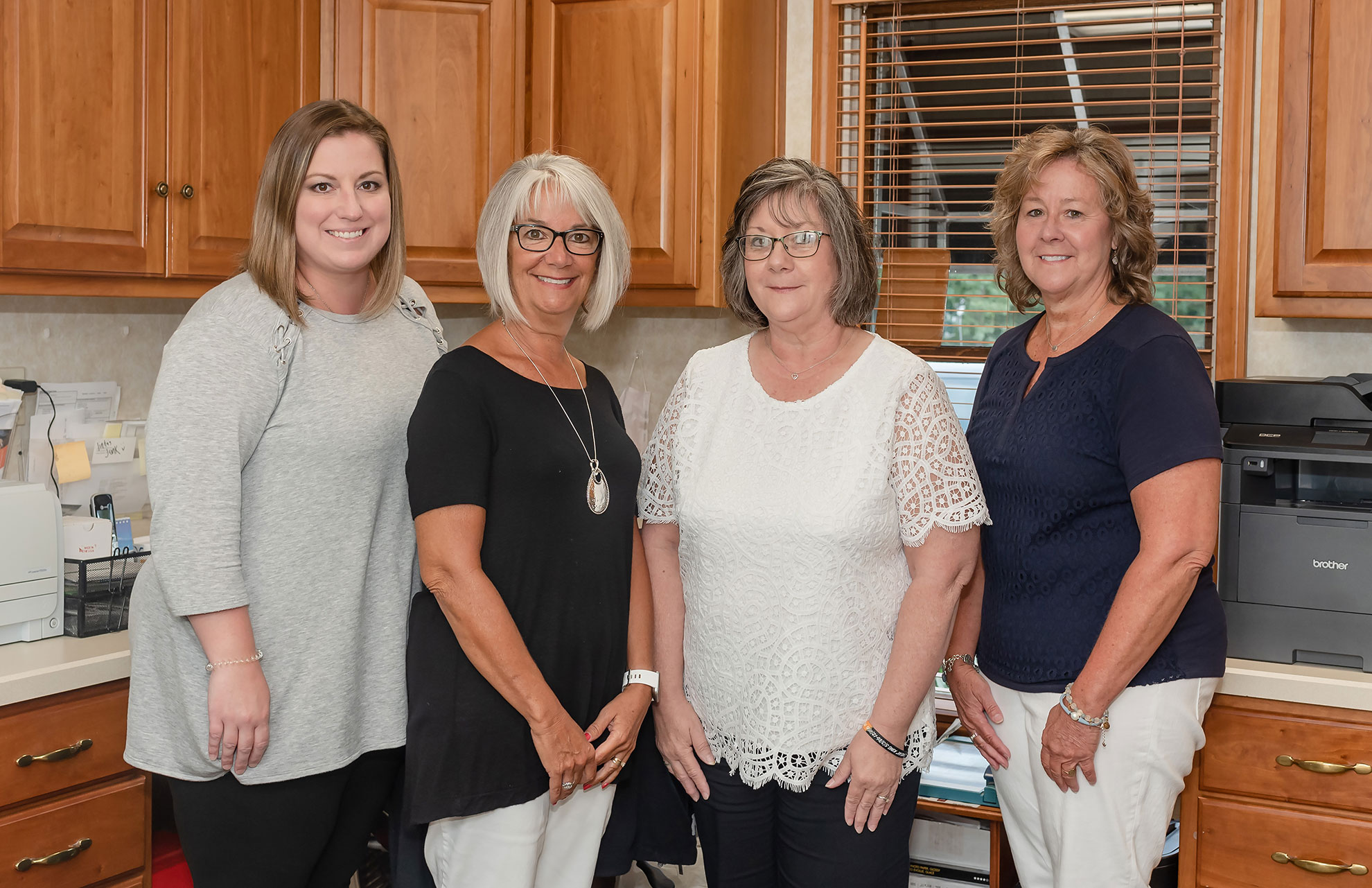 Front Office
From left to right: Paige Froelich, Linda Roth, Lori King, Carol Frey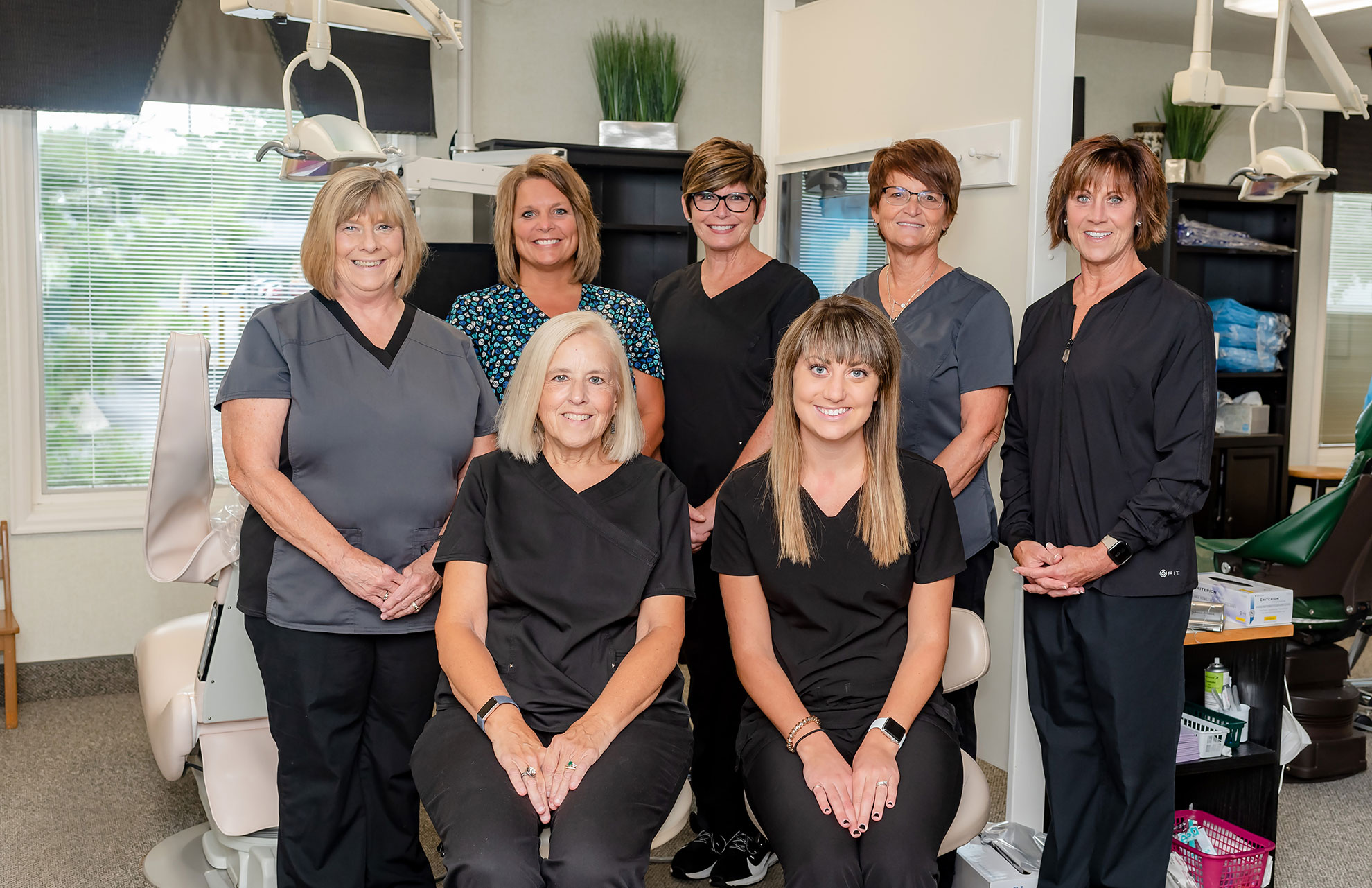 Dental Hygienists
from left to right, Front row Becky Wisnewski, Ashton Wyse
Back row: Nancy Mcelrath, Karen Wymer, Lisa Funchion, Kim Imbrock, Cindy Weber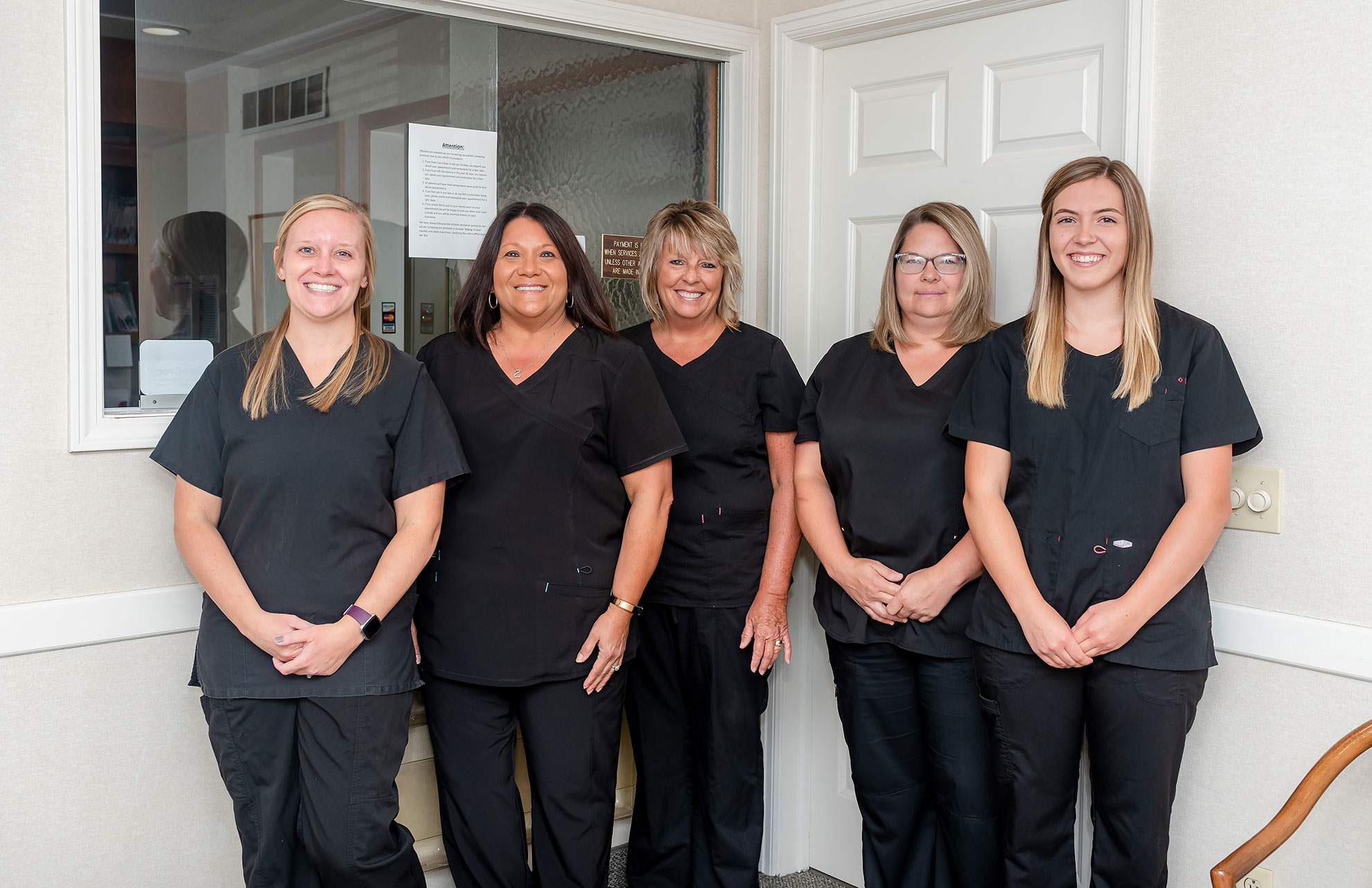 Dental Assistants
From left to right: Lindsay Schaffner, Denise Sauder, Brenda Short, Patty Brink, Madi Stuckey
We thank you for allowing us to take care of your dental needs and look forward to serving you. Call (419) 335-3017 to schedule your next appointment.
Family Dentistry of Northwest Ohio